2023 Jan 6
JM Honda Racing and Tsubaki to team up for 2023 MXGP season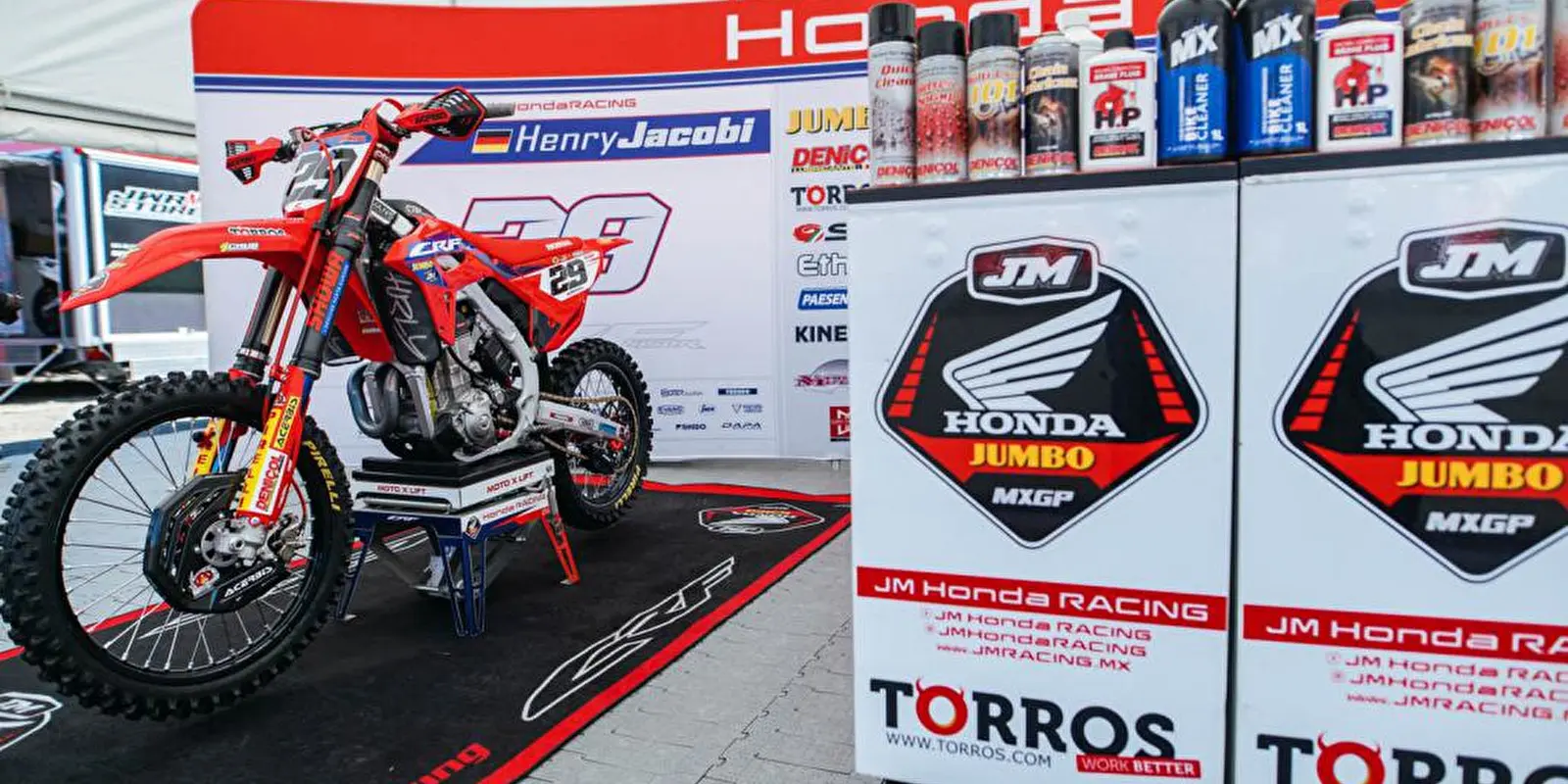 Tsubaki proudly presents
Tsubaki and Jacky Martens have a long and competitive history. We are proud to sponsor JM Honda Racing for the 2023 MXGP and MX2 championships. Team owner Jacky Martens has once again found a competitive lineup with Camden McLellan competing in the MX2 and Brent van Doninck in the MXGP classes. 
JM Honda's announcement
JM Honda Racing is proud to announce their line up for the 2023 season. The team has signed Camden McLellan for MX2 and Brent van Doninck for MXGP.
With this complete new line up, JM Honda Racing will battle for success in the 2023 season. Brent van Doninck had a strong season in 2022 and finished in fifteenth position in the World Championship MXGP. Eighth times he finished inside of the top ten with a top three position in the opening moto in France as the highlight of the season.
Camden McLellan will race in the MX2 class for the team. The talented South African finished fourth in the EMX250 Championship this year and scored two overall podiums. In the structure of JM Honda Racing he aims to make the step to MX2 in a good way.
For the next season we also have a special collaboration with Astra Honda Indonesia. Delvintor Alfarizi will be our final rider joining the team.
Jacky Martens, team owner: ''I'm really happy with this line up. Brent is a rider from here in the area and he has made great steps in the last few years. Together we will work hard that he becomes a regular top ten rider in the MXGP class. I was following Camden McLellan already for a longer period. It's great that he will ride his debut season in the MX2 class for our team. I believe in his potential and that we can achieve lots of successes together!''